About Lombok
Lombok is a paradise for those who are seeking the untouched splendor of the ancient Bali. Many are drawn to its pristine shores and natural undiscovered beauty with Gunung Rinjani, Indonesia's second highest volcano, at the center of it all. The West coast at Senggigi, the Northwest coast at the Gili Islands, and the South coast at Kuta, are its main tourist destinations. The Western part of the island is distinctively green with a series of stunning bays covering the entire shoreline and the three exquisite islands of Gili – Gili Air, Gili Meno, and Gili Trawangan on the Northwestern side. The Southern part is all the more dazzling with long sweeps of isolated beaches, sea cliffs, and bays fronting a gigantic ocean which provides more or less the best surfing experience in Indonesia.
Weather in Lombok is tropical and is typically hot and humid whole year round. Even on wet season, it rains all throughout but the sky usually gives out only for an hour then the sun shines brightly again afterwards. During the day, temperature ranges from 27 degrees Celsius to 32 degrees Celsius and visibility is normally 15 to 20 metres. Dry season is from May to September while the wet season occurs from October to April. Best time to dive the waters of Lombok is during dry season but then again, rains do not last long during wet season making the island of Lombok feasible to visit whole year round.
Diving Season

Lombok best diving season is between May to September. But weather  October to April (Rainy Season) & May to September (Dry Season)

Dive Sites

Divers will also have the chance to see Scorpion fish, Lionfish, Batfish, as well as Emperor, Semi-Circle, Blue Girdled, Masked and Lemon Peel varieties and for a treasure hunt, the famous wreck bike which Hadi lost a few years ago.

Featured Marine Life

Eagle rays, Turtles, Manta rays and Sharks
Cocotinos Sekotong Resort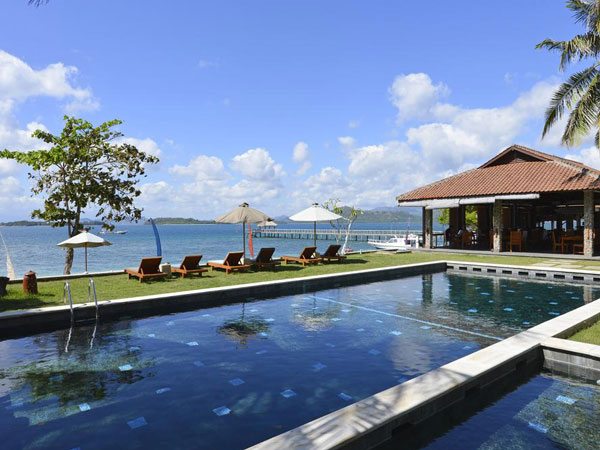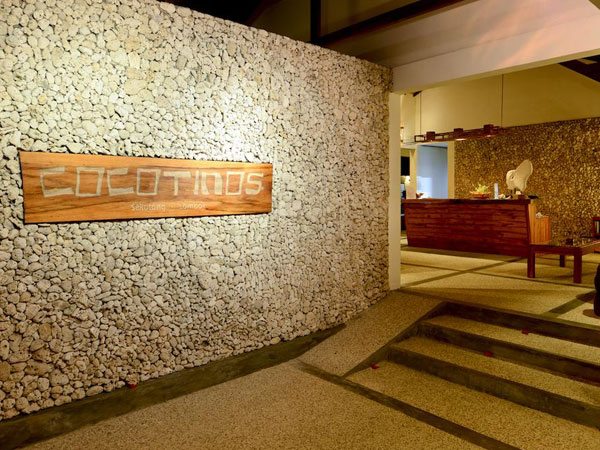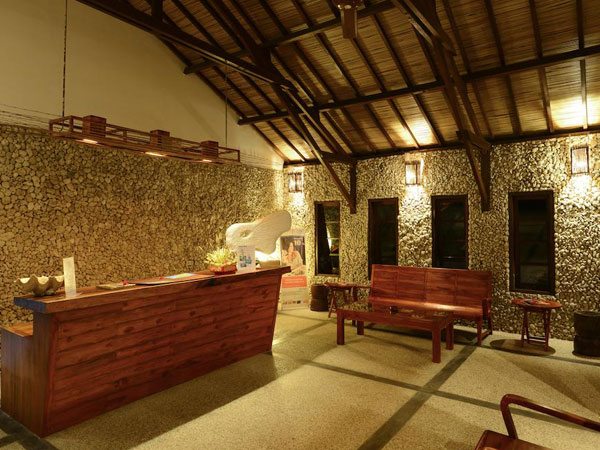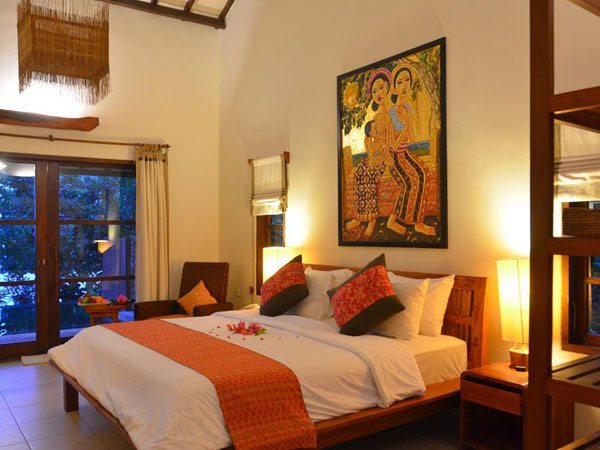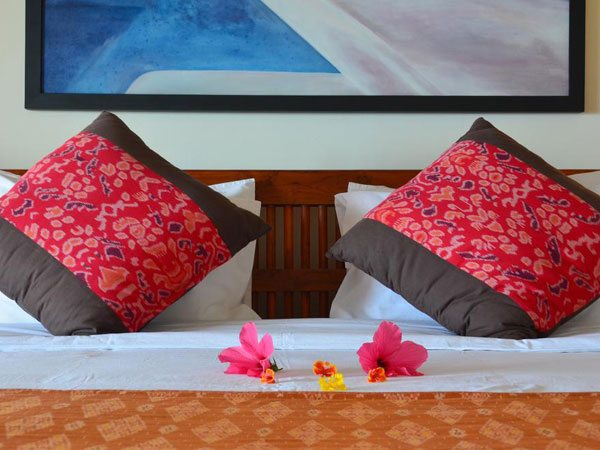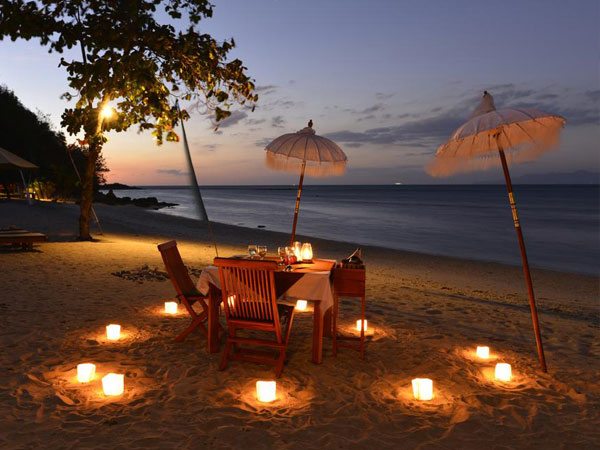 Cocotinos Sekotong is a 4-star boutique beach resort and spa with luxurious accommodation set amidst a coconut grove in Sekotong Bay on the Southwest coast of Lombok. The resort provides world class facilities for diving and snorkeling, plush villas and rooms, spa by the beach, and a 17-meter pool adjacent to a restaurant & bar with panoramic views of the sea and the three coconut fringed islands of Gili Nanggu, Gili Tangkong and Gili Sudak. Only a 75-minute drive from the airport at Praya, guests will have an easy and comfortable journey to the resort as the roads are paved and well maintained. The white sand beaches, turquoise blue waters and idyllic islands nearby make the resort an ideal location for romantic getaways and a variety of water sports.
Check our trip schedule or contact us today and book your next dive trip.